MSI Pulse GL66-12UEK-443MY, INTEL CORE I7-12700H/8GB DDR4/512GB SSD/RTX 3060/15.6"FHD 240Hz /Win11
your Journey Starts Here. The Pulse GL66 is packed with the latest 12th Gen. Intel ® Core™ i7 processors and NVIDIA® GeForce RTX™ 30 series graphics. The titanium gray metal armor and contour lines is perfect for those who loves a sturdy and futuristic design.
THE LEGEND OF THE DRAGON LAN At every corner of the universe and every scenario, the Tribe of the Dragon marches through the galaxy, unstoppable and invincible. They are the possessors of endless knowledge and power. They can withstand countless artillery fire and still prevail. As the legions of Dragon Warriors march on and spacecraft fly by, the soldiers stand out in their titanium powered-armor armed with Pulse Energy weapons. The claw blades overflowing with electric current hum in the background as they conquer the galaxy...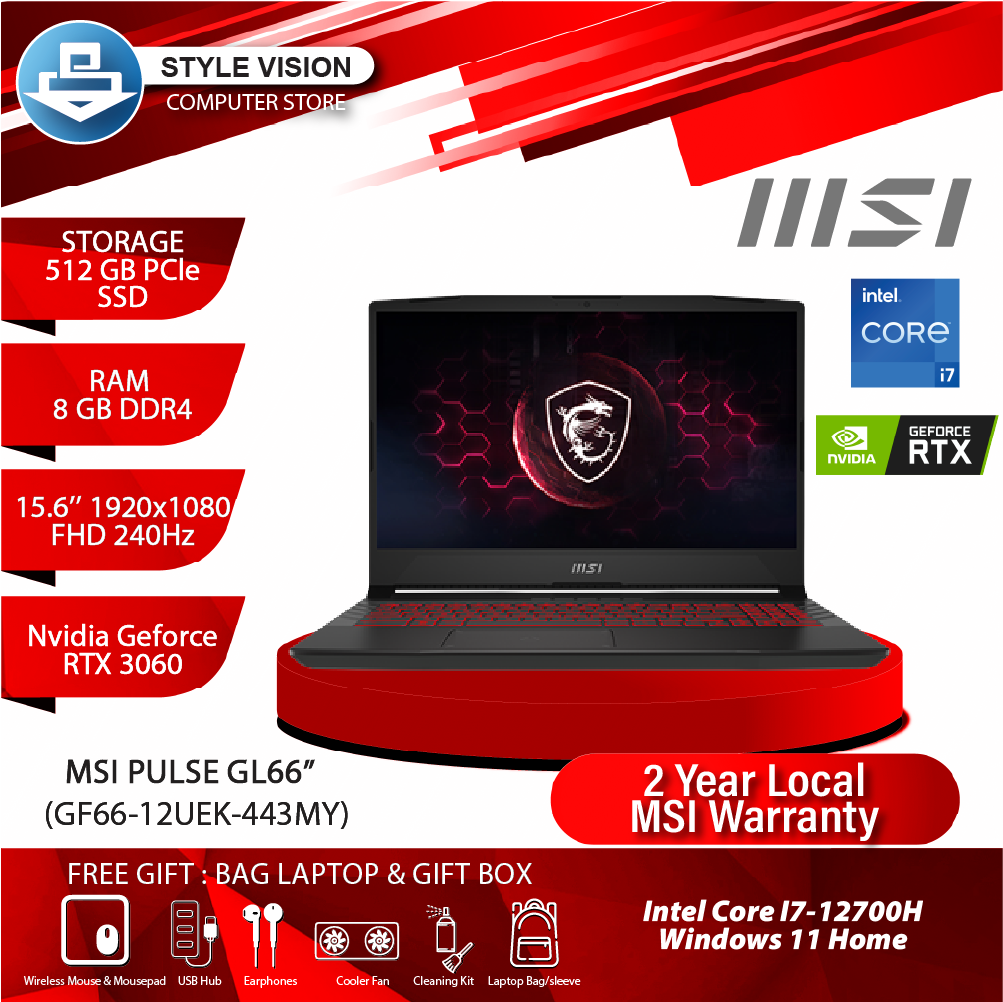 ---